Overview
WHAT IS OUT-CLASS HUNTER?



Out-Class Hunter

is a story that follows the Bounty Hunter H-14 "Winona" tasked with taking down a mysterious mercenary who has taken the biome research space station Olieribos hostage. This mercenary has completely flooded the station with his deadly robots. Luckily for H-14 for every one she takes down she gets a bigger reward.

Demo Features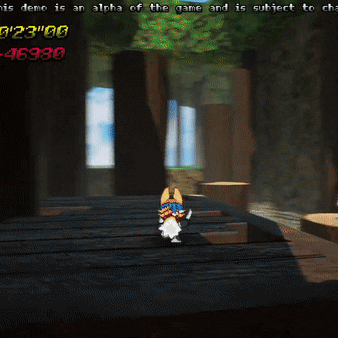 Fast Paced Gameplay
First Preview Chapter of the Full Game

2 Normal Stages, 1 Boss Stage
Hub Featuring a Vending Machine

Secret Indie Carts
New Droppable Checkpoints
Raytracing
Bounty System! - You gain reward instead of points! Every robot destroyed ,Boss Defeated ,Stage cleared ,Pickups Picked! gains you more reward! However being a bounty hunter ain't easy. Negative actions like Taking Damage, and Dying will make you lose reward and even go into debt!.
Spend that reward! - Sometimes you'll need to pay your way to success. You can buy extra checkpoints ,health, and sometimes you can only reach certain areas with enough reward.
Hub World! - Explore the Space Station,Spend your rewards, and Discover Secrets!
Media
SAGE 2021 DEMO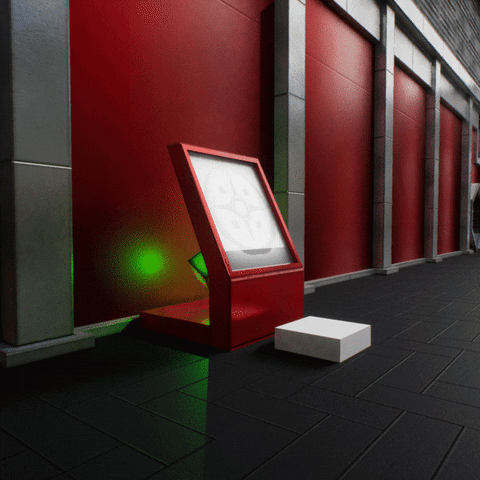 Raytracing
New feature added since last year's demo.
We have added
Raytraced
Ambient Occlusion
Reflections
Global Illumination
Shadow
This feature requires an RTX capable video card.
Checkpoint Drop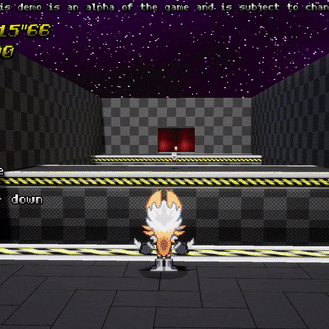 Having trouble with a section of a stage?
Drop down a checkpoint!
They're not bottomless however
you'll need to head back to your closest Sobos Machine and buy more charges when you run out!
Alpha? Whats next?
Wait this is just an alpha? What does this mean for the state of the game? Are there any major upcoming plans? Why isn't this a beta already???
Well our plan next is to rework workflow to better optimize the game and make producing content faster. You're probably thinking "Wow these levels are kinda small" While this is partly due to the first chapter being a slow introduction to 3D platformers in general. There are some performance concerns keeping them from being huge like you'd expect from Doom or Quake engine titles.
Maps won't be the only thing reworked and optimized. There are plenty of areas to improve before we make our jump to Early Access. Yep that's right we plan to release into early access on Steam within the 12 months. At the point of Early Access the game will officially be considered Beta. We don't want to release a title into early access unless its feature complete and we are confident we can at least release new chapters on a semi consistent basis.
Want to support us on our path to Early Access?
Can't support financially? No problem! Wishlisting the game on Steam and spreading the word is a massive help!
Updates
Settings menu gamepad support unfinished
Crash can occur when changing settings under certain environments
Terminal in Hub is unfinished and doesn't work
Credits
Design
Key Art
Cast
Character Art & Animation
Music
Score
UI
VFX
???
​
Want to follow the development and provide feedback? join our discord
​