Overview
A game I've been working on for about 2 years or so, I just finished it around the time SAGE released and I'm looking for some feedback to help me moving forward.
I've submitted smaller crappier projects before to small jams, so this'll be the "big bucks" for me, lemme know whacha think:
(Also the rest of this is just a copy-paste from my itch.io, which you can go to, here:
https://sushininja05.itch.io/gamit
)
-----
Gamit!
AN INCREDIBLE VOYAGE ABOUT THE DISHEVELED OLD MAN, GAMIT, AND HIS CRUSADE TO ANNIHILATE A SKY-BORN NATION.
Plucked from the crust of the earth, the elite of the world decided to break free from the surface. Leaving the surface drought with pollution and disarray. However, there is one, misguided-idiotic-unwashed man, ready to take them down.
Gamit plays as a top-down shooter, pick from 12 varied weapons before you pick a mission to take down. Fight varied enemies in different levels through-out 4 worlds. Tackle goals with a variety of options, fight bosses with varied patterns and counters, and help Gamit destroy the new sky nation.
+ A completely original soundtrack! Courtesy of mikey0929, the lad.
Media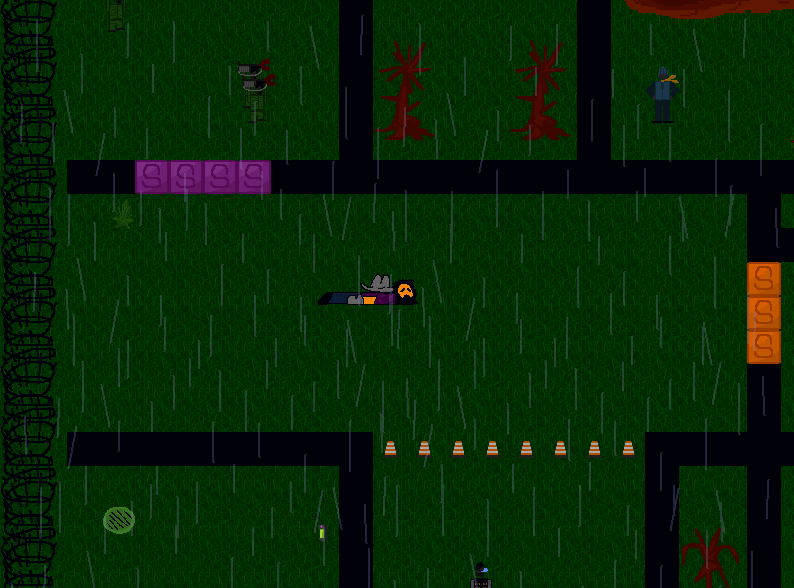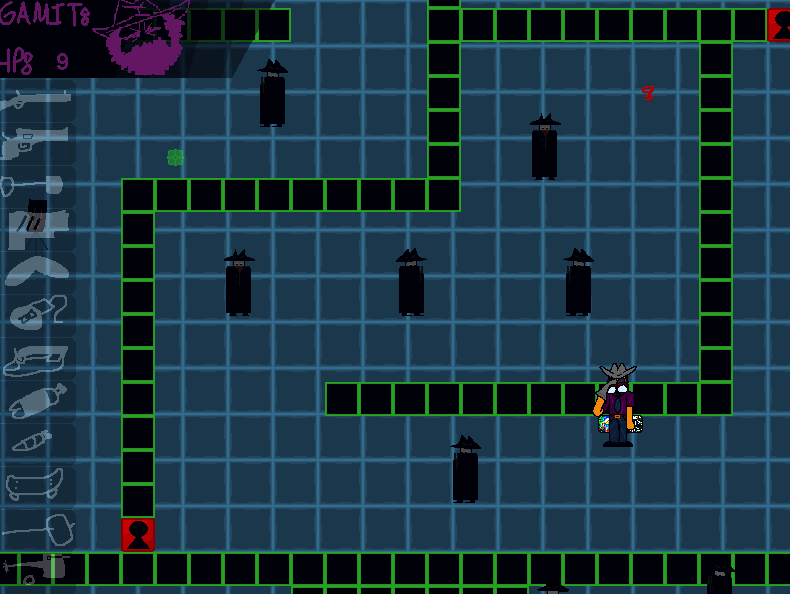 Random Screenshots.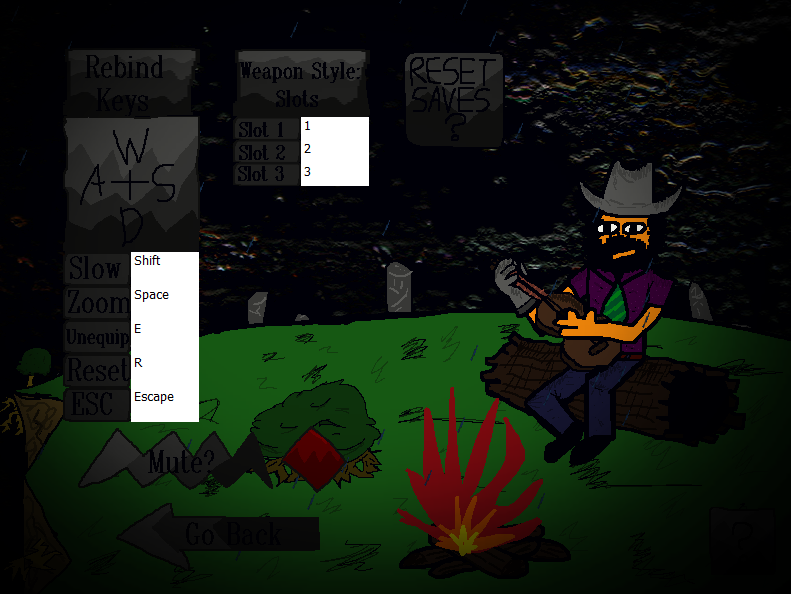 Fully re-bindable controls and mute function! For the streamin'-type.
(No controller support sadly, I'm still trying to learn how to implement controller support properly.)
Credits