Overview
Guide Toadette through an endlessly scrolling (and sinking and rising) stage above the river and collect as many coins as you can. Avoid the Spinies and Cheep-Cheeps; running into them will make you lose points. Also be on the lookout for Boss Bass; he's feeling rather peckish. If you fall out of bounds or get eaten by Boss Bass, the game is over.

CONTROLS
Left/Right Arrow Keys - Move
X - Jump
Z (hold) - Run
Enter - Pause Game

DISCLAIMER
Feedback is most appreciated; I'm definitely planning on adding lots of updates.
Media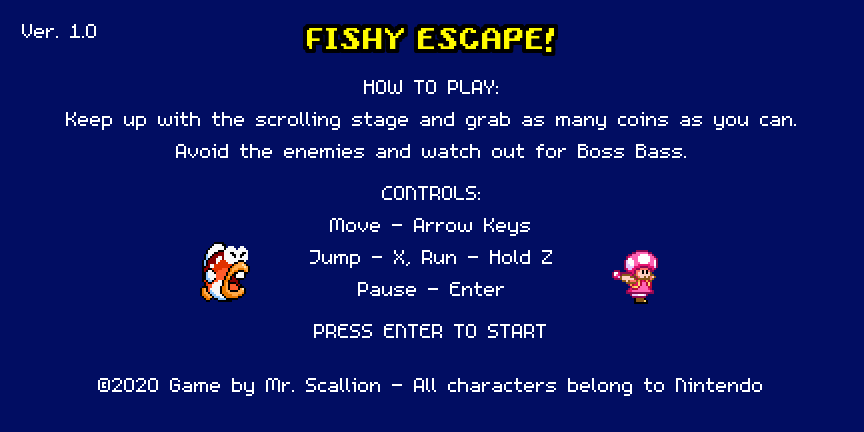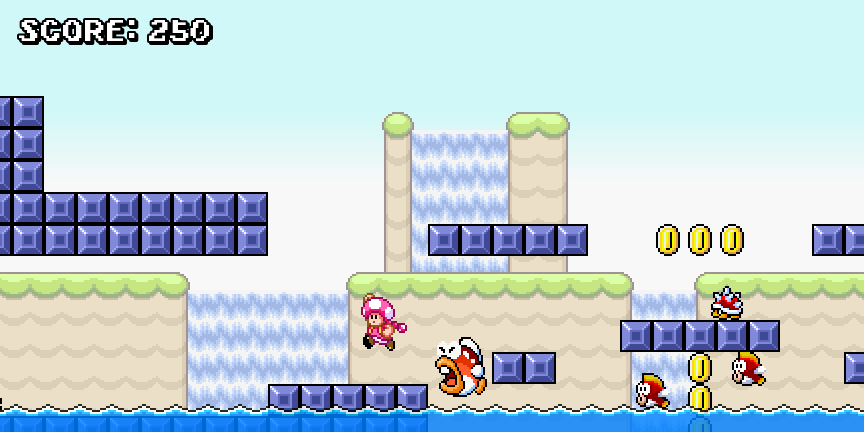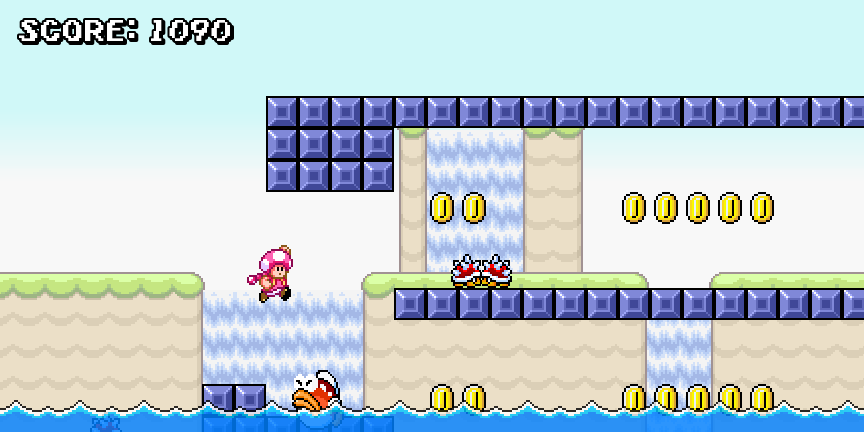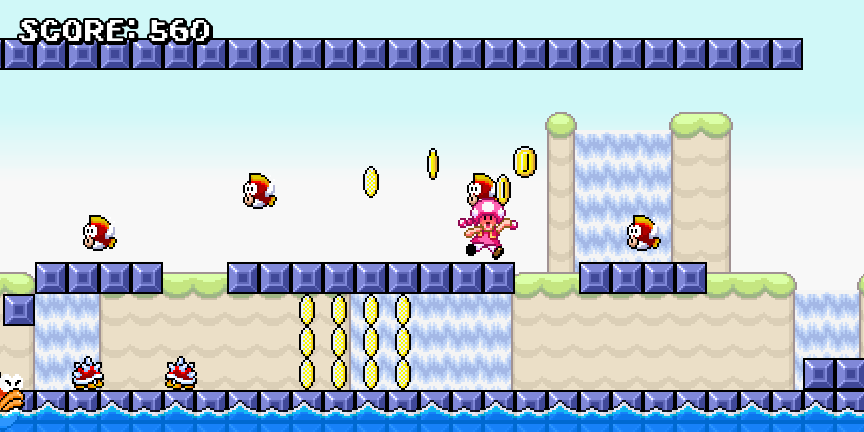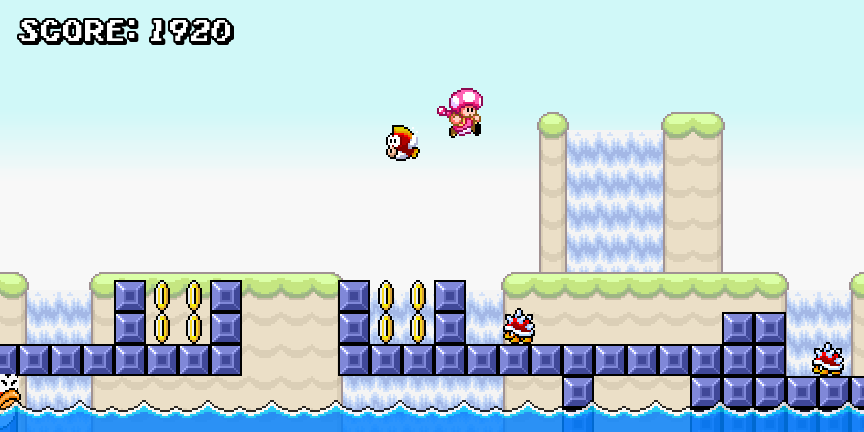 Credits
RESOURCE CREDITS
Graphics
- AwesomeZack
- Eman
- Gatete
- GlacialSiren48
- The IT
- Kester
- Kopejo
- Nintendo

Sound Effect Sources
- Super Mario Maker 2
- Yoshi's Island

Music is from Snoopy Concert (Super Famicom).
m5x7 font created by Daniel Linssen.
All official assets were created by Nintendo and acquired from Mario Fan Games Galaxy.
Game created by Mr. Scallion for the MFGG Fangame Jam (May 29, 2020)
This is a non-profit fangame.
All characters used in this game belong to Nintendo.